故乡,是一把土,对于异乡的游子,这把土是一把壶。
Hometown is the land whose soil nurtures you. For someone who lives far away from hometown, the soil has turned into a teapot.
宜兴丁蜀镇,中国著名的陶都。这里盛产的紫砂泥,是制作紫砂壶的上乘原料。
Dingshu Town in Yixing City is a well-known pottery hub in China. Zisha soil here is one of the best raw materials to make Zisha teapot.
这个放在路边还是需要大概半年左右的时间,我们才能去利用它。我们紫砂有别于一般陶土的区别就在这里,我们紫砂是湖底沉积岩,泥性含量成分比较低,大部分都是沙性含量,造成的透气性和透水率比较强。
It has to be left on the roadside for about half a year before we can use it. Zisha soil is different from the general clay, as the former is sedimentary rock in the lake bottom. Its content is high in sand while relatively low in mud, resulting in strong air and water permeability.
制作紫砂器皿,就像与自己对话。一把壶,给人的初印象,就像你看到一个人的第一感觉。
Voiceover: Making a Zisha ware is like talking to oneself. The first impression of a teapot feels like meeting a person for the first time.
这把壶虽然是一把异形壶,但是我们追求的还是中国传统里的中庸之道,就像我们一个人吧,站要站得正,坐要坐得直。
The teapot offers a glimpse of the personality of its owner. This teapot, despite its irregular shape, still upholds the traditional Chinese philosophy of golden mean. It shares the idea that one should be an upright person.
我们只会在感觉好的时候才安心坐下来工作,这种感觉不一定能每天伴随着你,整个漫长的制作过程还是需要不断调节的,不是一蹴而就的。
We only settle down for work when we are in the right mood, but that mood doesn't come to you every day. So the making of the teapot is not accomplished at one stroke as it has to be adjusted constantly.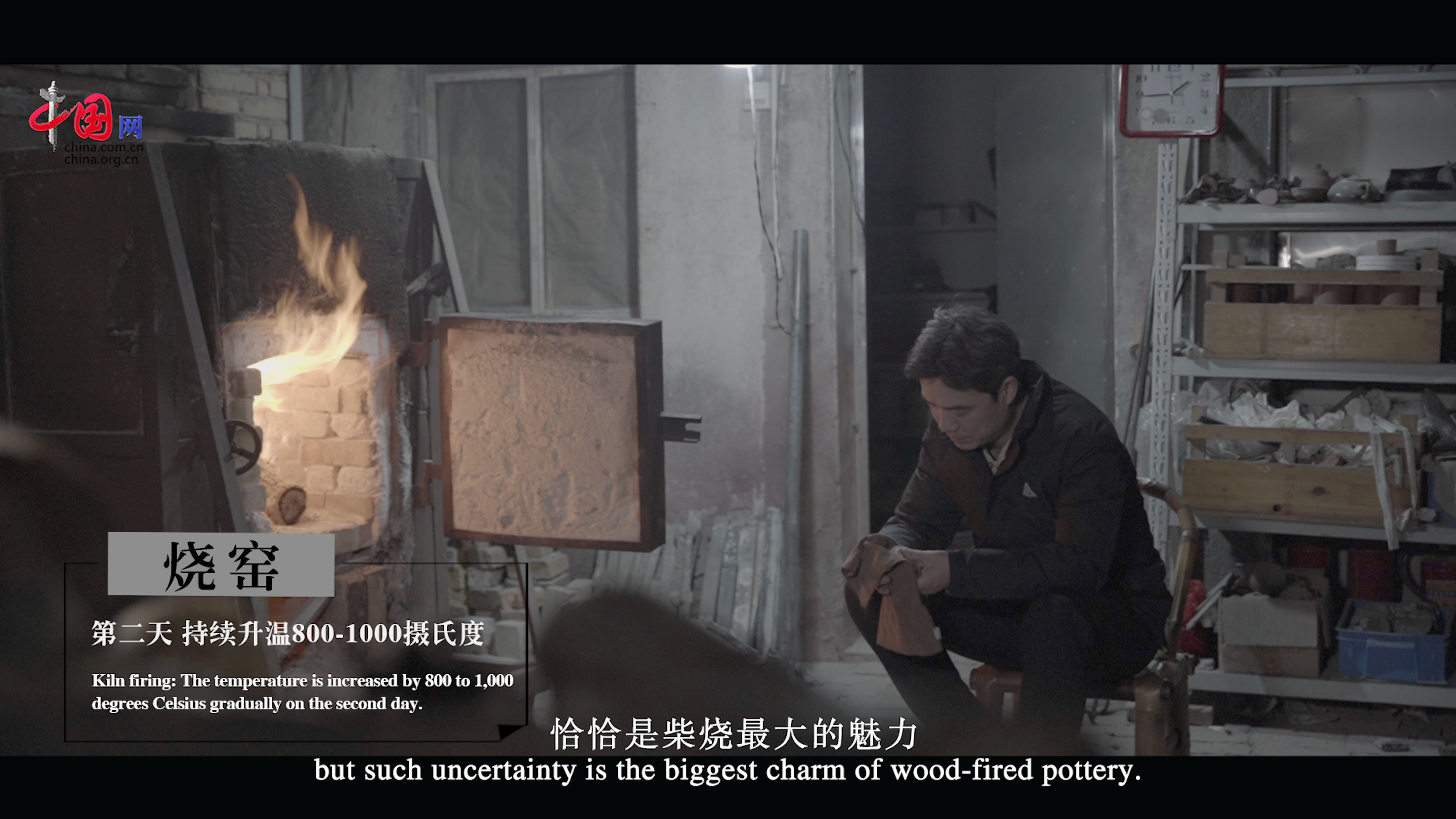 一把壶寄托着很多人的期待,这把磐石壶,便是应朋友岱松女士邀请特殊定制的,饱含着很多人的情感,每一处细节的打磨,熬的不仅仅是时间,更是心血。
A teapot bears many people's expectations. The Rock Teapot is tailor-made at the request of Ms. Dai Song. The teapot is rich in emotions, with polished details reminiscent of the time and energy taken for its creation.
柴烧不可能有非常完美的作品,完美品不是没有,是可遇不可求。
It's almost impossible to have a very perfect wood-fired teapot. A perfect product is something that we can't ask for.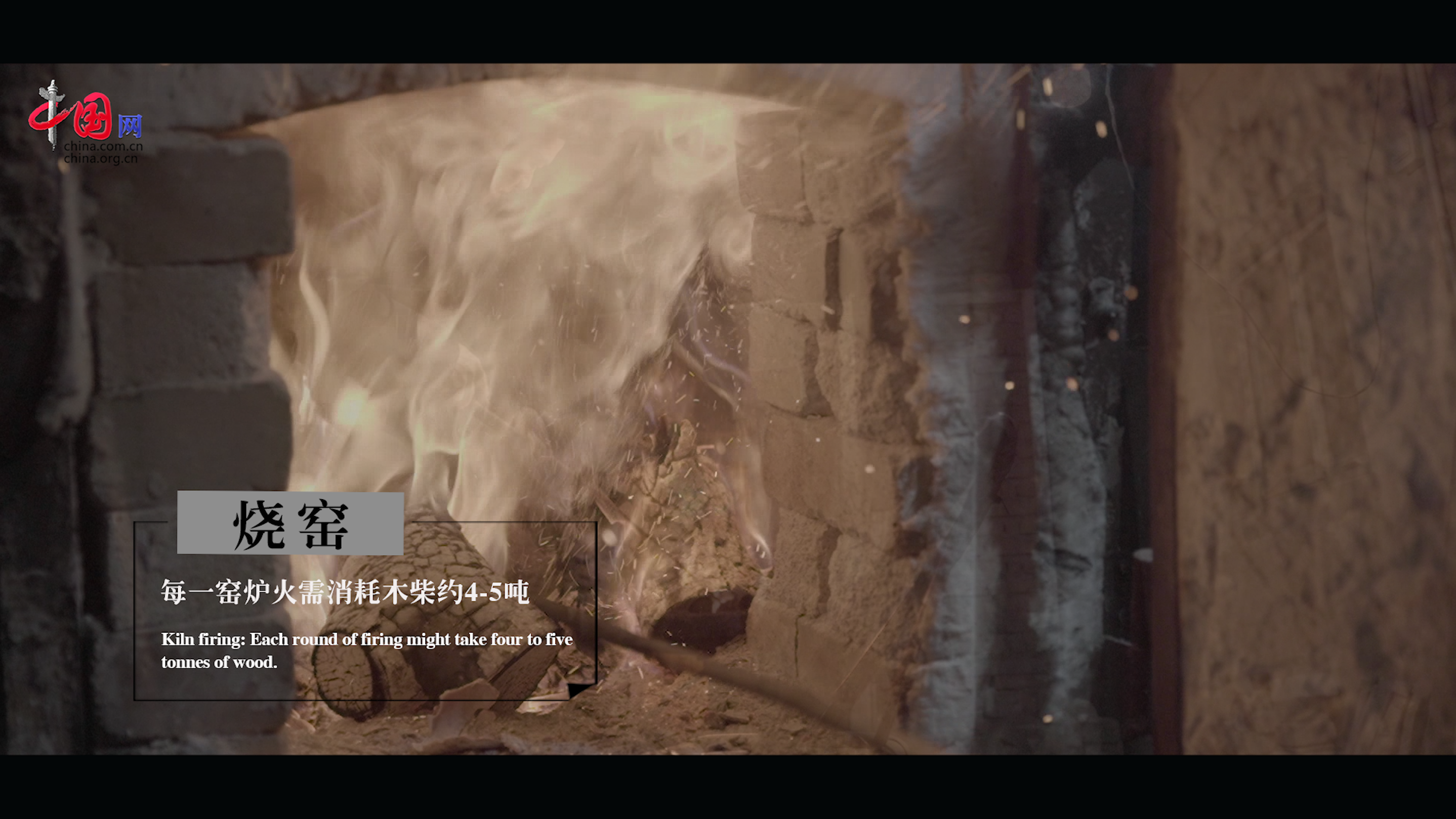 "出窑"两个字吧,就是期盼,很有神秘感。
Coming out from the kiln itself is a much-anticipated step with a strong sense of mystery.
艺术讲究完美性,但柴烧的美在于残缺,天然的禅意。一窑火可能烧不出一件像样的成品,但对于柴烧匠人来说,不可预见的忐忑心理,恰恰是柴烧最大的魅力。
Arts pursue perfection, but the beauty of wood-fired just lies in imperfection, or a natural sense of Zen. One cannot expect a decent work after going through the kiln just once, but such uncertainty is the biggest charm of wood-fired pottery.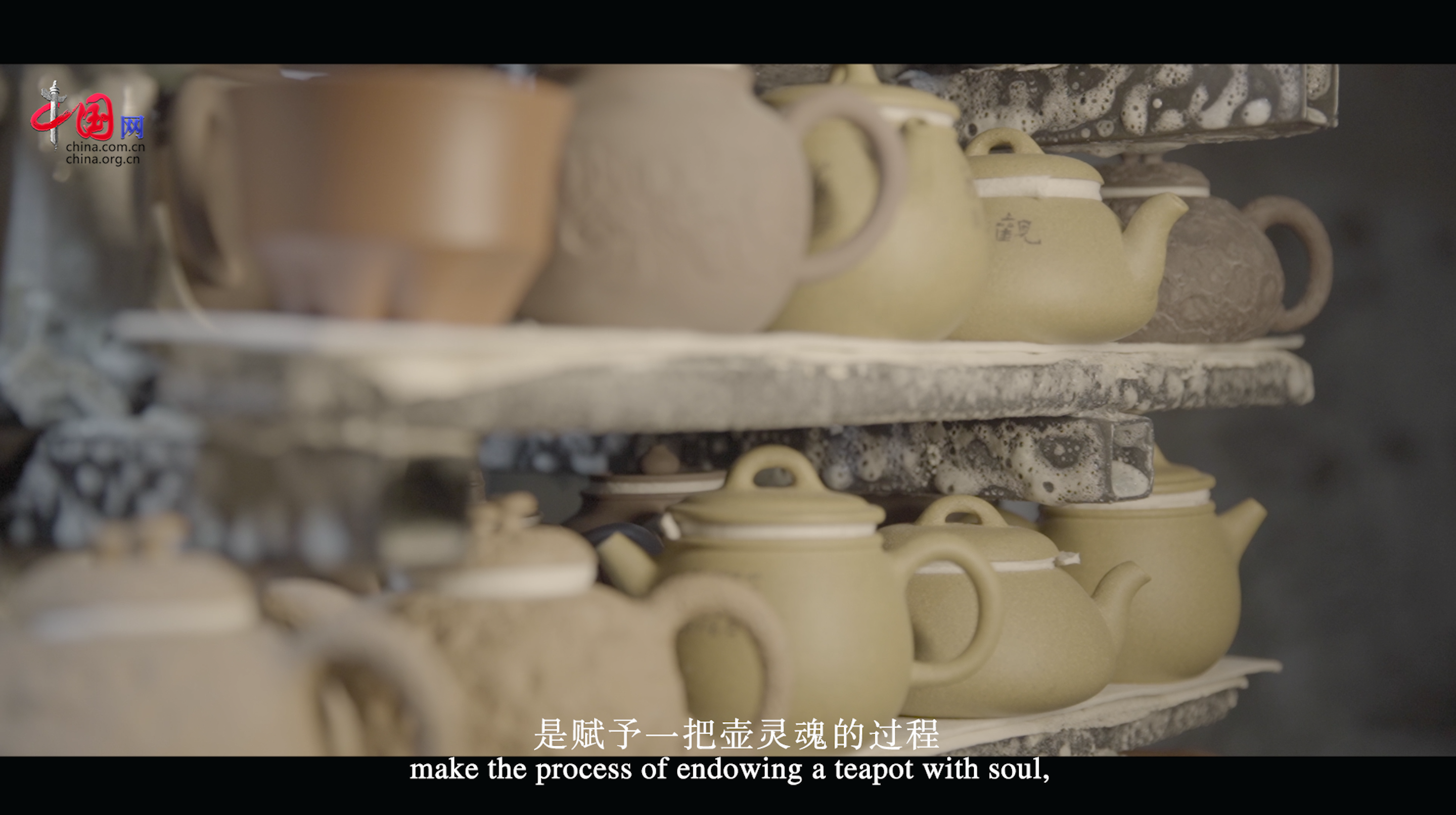 对于紫砂匠人来说,泥土、手艺、时间、火候,是赋予一把壶灵魂的过程,壶是有生命的。
For Zisha teapot craftsmen, soil, craftsmanship, time and temperature make the process of endowing a teapot with soul, as the teapot is alive.